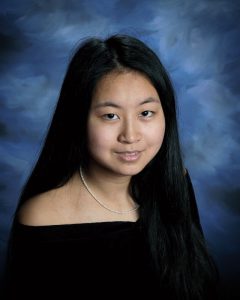 Congratulations to senior Maggy Lambo and athletic director Jon Caraco for being recognized by CASDA's Capital Region Scholars Recognition Program.
Since 1987, CASDA (the Capital Area School Development Association based at UAlbany) and its community partners have hosted the annual recognition program to honor the outstanding scholastic achievements of graduating seniors from high schools throughout the region.
Recognized students are chosen by their schools on the basis of scholarship, leadership, and service to their schools and communities. Each student selects a teacher who has had a significant influence on their education to attend the awards dinner.  
Please join us in congratulating Mayfield's 2019 Scholar and the teacher she has chosen to recognize: 
Maggy Lambo
Maggy is an exceptional student ranked at the top of her class. Along with being a National Merit Scholarship Semi-Finalist, she has excelled in everything from math to foreign languages with a natural curiosity that lends itself to lifelong learning. She's participated in Masterminds, National Honor Society, Jazz Band, Nordic Ski team, Key Club and Student Council. Having mastered several music instruments, she also designs, creates and sells accessories in her free time.
Jon Caraco
Mr. Caraco has been my dedicated teacher for years. In that time, he taught me not only math but a passion for learning in general.