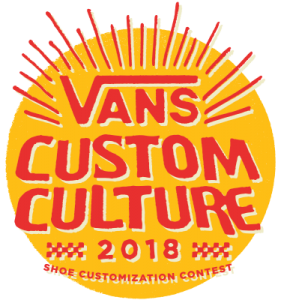 Beginning next Monday, April 23, please help Mayfield Jr./Sr. High School out with this online contest in which the district could win thousands of dollars for the junior/senior high school art program.
Mayfield has been chosen as one of the Top 50 schools (out of 500) for the Vans Custom Culture Contest!
The Grand Prize is $75,000 for our art program. Four runner-up schools receive $10,000 for the art program.
We're competing against much larger schools, so every vote and share counts We need your help to win!
How can you help?
1) Between Monday, April 23 and May 4th, please go to https://customculture.vans.com/ and vote for our art students' designs. Please vote every day!
2) Share the link https://customculture.vans.com/ via text, email, and on social media with friends and family. Ask them to vote (every day) for Mayfield too!
Vans will announce the five finalist schools on Monday, May 7.