Twenty-two students were inducted into the Mayfield Junior-Senior High Chapter of the National Honor Society during an evening ceremony held on March 28 in the Mayfield Junior-Senior High Auditorium.
Current NHS members served as senior sponsors for the new inductees, all juniors, and welcomed each with a speech highlighting their accomplishments.
The ceremony also recognized Mrs. Jennifer Wasserstrom Doty, who was the evening's Outstanding Teacher Honoree. NHS member, Morgan Ashline, presented her with the award. Mrs. Doty teaches numerous History classes and AP Psychology at Mayfield Junior-Senior High School.
In order to qualify for membership in NHS, students must meet the grade requirements for scholarship, and show evidence of active leadership, strong character, and service to their school and community.
The Mayfield NHS chapter's co-advisers are Mr. Graham Pritchard and Mrs. Pam King.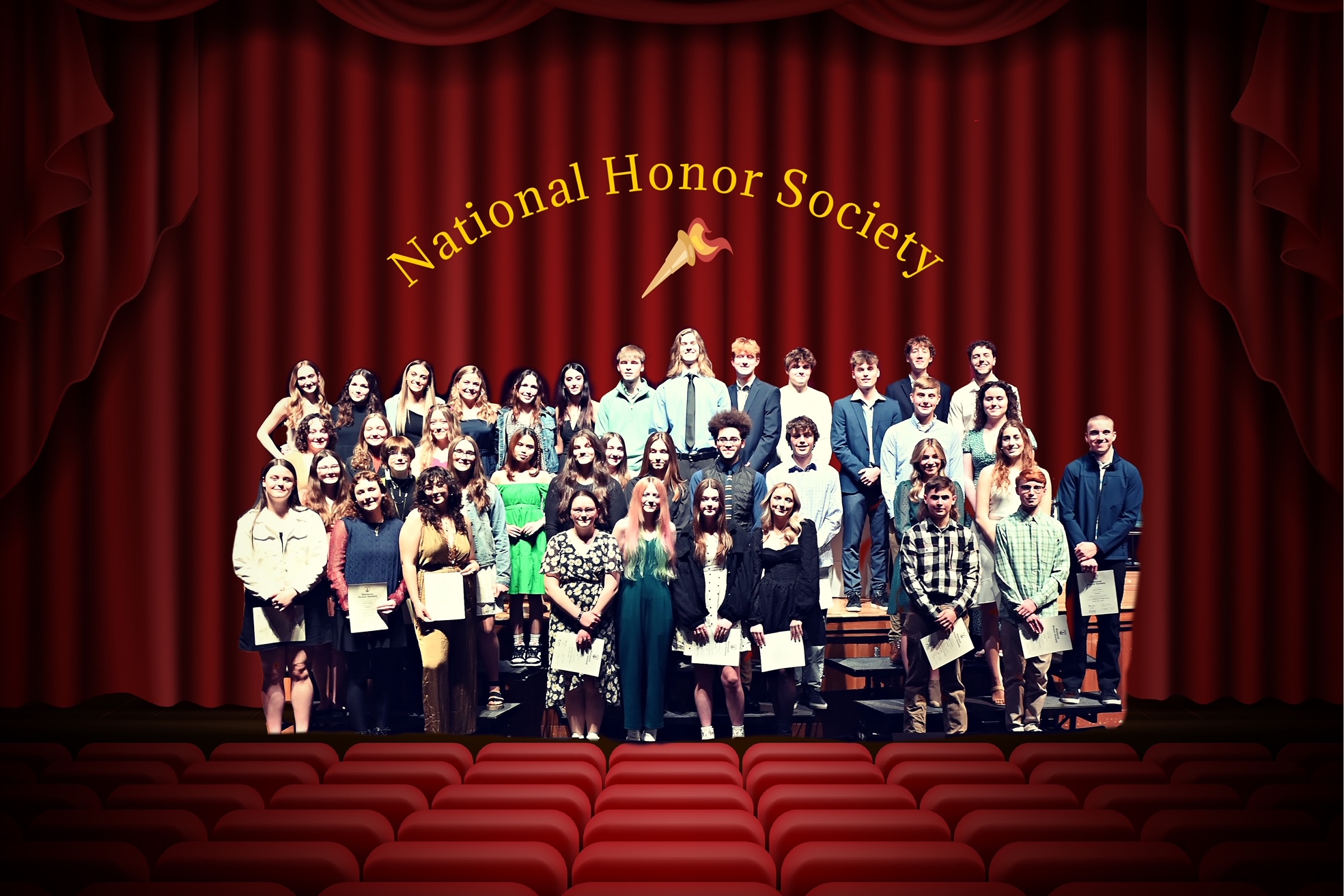 2023 inductees:
Madison Andrews
Alexis Broderick
Bella Bradley
Logan Farman
Meara Fitzgerald
Joshua Hubiak
Brooke Iannuzzi
Ashley King
Kaylee Klymkow
Leah Lawrence
Evan Mormile
Kamee Myers
Brody Page
Lilliana Powers
Caleb Petoff
Maya Rohling
Arianna Ruberti
Allison Scunziano
Collin Shea
Lillian Smullen
Reese Steinhaus
Elyssa VanEvery