2020-2021 Board of Education Members
Aaron Flynn, President
Cassie Kristel, Vice President
Board Meetings
*SPECIAL NOTICE:  Because of the ongoing COVID-19 public health crisis and consistent with guidance around pubic safety and social distancing, Board of Education meetings will be held remotely until further notice, or in-person in the Auditorium. 
All public comment questions for virtual attendance must be submitted in advance of the meetings to the District Clerk Debra Javarone at javarone.debra@mayfieldcsd.org 
The Board of Education Audit Committee will be meeting on Tuesday, October 20, 2020 at 5:30 p.m. in Executive Session for the purpose of review of draft  annual audit by external auditor.
Virtual Board meetings can be accessed using the following information:
REGULAR MEETING:  Tuesday, October 20 at 6:00 P.M
In-Person: Auditorium or Virtual
JOIN WEBEX MEETING:    https://mayfieldcsd.webex.com/mayfieldcsd/j.php?MTID=mcaeb5ea5dcef352d4e174649f154d3c2
Meeting number (access code):   173 687 2775
Meeting password:   Welcome
Join by Phone:  +1-646-992-2010
Board agendas and action can be found on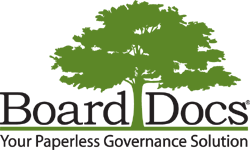 When opening the BoardDocs page, click on "Meetings" at the top of the page then select a meeting you'd like to review. Click on "View the Agenda" and then on a specific item on the left of the page to see how the board acted.
Role of the School Board
The Mayfield Board of Education is made up of five non-paid citizens who are each elected to serve five-year terms. The board's main responsibilities and duties are to:
Establish district policies;
Develop an annual budget for public approval;
Approve or disapprove the Superintendent's recommendations on personnel matters and contracts;
Review courses of study and textbooks; and
Act as a communication link between residents and the Superintendent.
Other duties include defining the district's philosophy, setting goals to achieve academic objectives, planning for future needs, and authorizing certain contracts.
Running for a seat on the Board of Education
The New York State School Boards Association has created this webpage entitled The School Board Member Experience to answer questions from new and potential school board members. Check it out!