2023-24 Board of Education Members
Aaron Flynn, President
Vanessa DiNitto, Vice President
In the event a meeting must take place virtually, the information to access virtual Board meetings will be available here on the day of the meeting.
Upcoming meetings:  Please note regular monthly meetings are held on the second Tuesday of each month.
Regular Meeting – Tuesday, November 14, 2023 at 6:00 pm in the Jr/Sr High School Library
Regular Meeting – Tuesday, December 12, 2023 at 6:00 pm in the Jr/Sr High School Library
Board agendas and action can be found on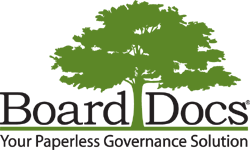 When opening the BoardDocs page, click on "Meetings" at the top of the page then select a meeting you'd like to review. Click on "View the Agenda" and then on a specific item on the left of the page to see how the board acted.
Current month agendas are available to the public twenty-four (24) hours prior to the start of the meeting, as required by Open Meetings Law.
Role of the School Board
The Mayfield Board of Education is made up of five non-paid citizens who are each elected to serve five-year terms. The board's main responsibilities and duties are to:
Establish district policies;
Develop an annual budget for public approval;
Approve or disapprove the Superintendent's recommendations on personnel matters and contracts;
Review courses of study and textbooks; and
Act as a communication link between residents and the Superintendent.
Other duties include defining the district's philosophy, setting goals to achieve academic objectives, planning for future needs, and authorizing certain contracts.
Running for a seat on the Board of Education
The Mayfield Central School District announces that qualified residents interested in seeking a seat on the Board of Education must file a Petition for Nomination, which must be signed by at least 25 qualified voters of the district.  Candidates must be a qualified voter of the district and must have resided in the district for at least one year prior to their election.
More information on running for the MCSD Board of Education can be found here.