The mission of the Mayfield Central Schools is to ensure that all students will acquire the academic and social skills to enable them to function successfully as productive citizens. All students can learn.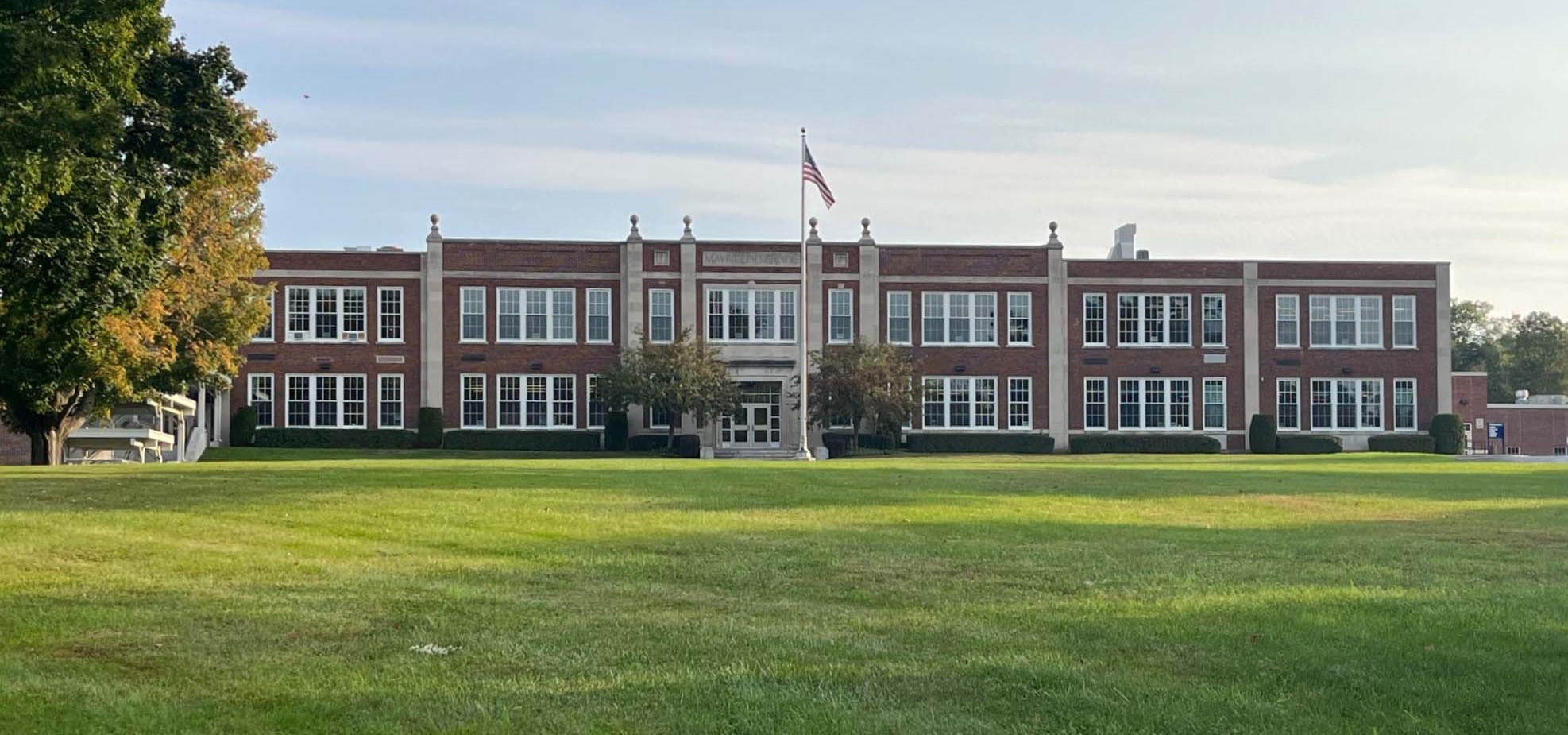 The Mayfield Central School District serves approximately 850 students in the towns of Mayfield, Northampton, Johnstown and Broadalbin in Fulton County, on the southern border of the Adirondack Park.
"All students can learn" has been more than a mission statement. It has been a call to action for students, parents, administrators, teachers and everyone associated with the school district.
Mayfield serves students in grades pre-K through 6 at Mayfield Elementary School, located on North Main Street in the village. Students in grades 7-12 attend Mayfield Jr./Sr. High School on School Street. The School Street building also houses the district office.
At Mayfield Elementary School, the comprehensive academic program builds students' confidence in themselves as learners, instills a love of learning and a desire to learn, and develops the knowledge, skills and attitudes needed for students to communicate effectively, understand the world around them and participate effectively in society.
Mayfield Jr./Sr. High School provides a comprehensive and challenging program that ensures that students will be successful in advanced educational studies, the work force or other post-graduate plans. High school and college-level courses provide students with many opportunities to develop and hone their skills, attitudes, and knowledge.
Mayfield teachers are committed to and knowledgeable in their disciplines, believe in their students and are dedicated to their students' success.
Our community and our region
Tucked just inside the southern border of the Adirondack State Park on the Fulton County side of the Great Sacandaga Lake, the Mayfield Central School District is home to a dynamic community that is supportive of its schools.
The natural beauty and four-season recreational opportunities of the Adirondack Mountains are all readily accessible. Marinas, beaches, camping and hiking opportunities are all available on the shores of the Great Sacandaga Lake. Outdoor enthusiasts can also enjoy the Holland Meadows Golf Course, Mayfield Yacht Club and Southern Adirondack Snowmobile Club.
Mayfield is surrounded by opportunities for higher learning — Fulton-Montgomery Community College, SUNY Albany, SUNY Cobleskill, SUNY IT, SUNY Oneonta, Union College, The College of Saint Rose, Siena College — and lies within close proximity to the developing nanoscale industry-rich region known as Tech Valley.
The school district is neighbored by two small cities – Gloversville and Johnstown – and is less than an hour's drive from the cultural and entertainment centers of Saratoga Springs and the state capital of Albany.