Dec. 14, 2022 update:
Mayfield residents approve $7.1 million capital project
Mayfield Central School District residents on Tuesday approved a $7.1 million capital improvement project with a vote of 85 to 51.
A majority of the items included in the capital improvement project address issues with aging infrastructure that building conditions surveys have identified at both school buildings and the bus garage. Read full news article.
Posted fall/winter 2021:
No tax increase with $7.1 million improvement project
On Tuesday, December 14, voters in the Mayfield Central School District will decide on a $7.1 million capital improvement project that addresses a number of infrastructure maintenance items and includes renovations and upgrades to improve efficiency, ensure the safety of the school community, and provide a 21st century learning environment for students.
Vote set for Dec. 14
Voting will take place from noon to 8 p.m. in the gymnasium lobby at Mayfield Junior-Senior High School, 27 School Street, Mayfield.
How the work will be paid for
If voters approve the $7.1 million project, the district plans to use $1 million from its reserves and finance the remaining $6.1 million. State Building Aid is expected to cover 81.4 percent of the costs, which will be reimbursed over the life of the bonds. 
Taxpayers will see no tax increase with this project. The district's debt from a previous obligation will be ending at the same time it acquires the new debt, so the capital improvement project won't impact the school budget or school taxes.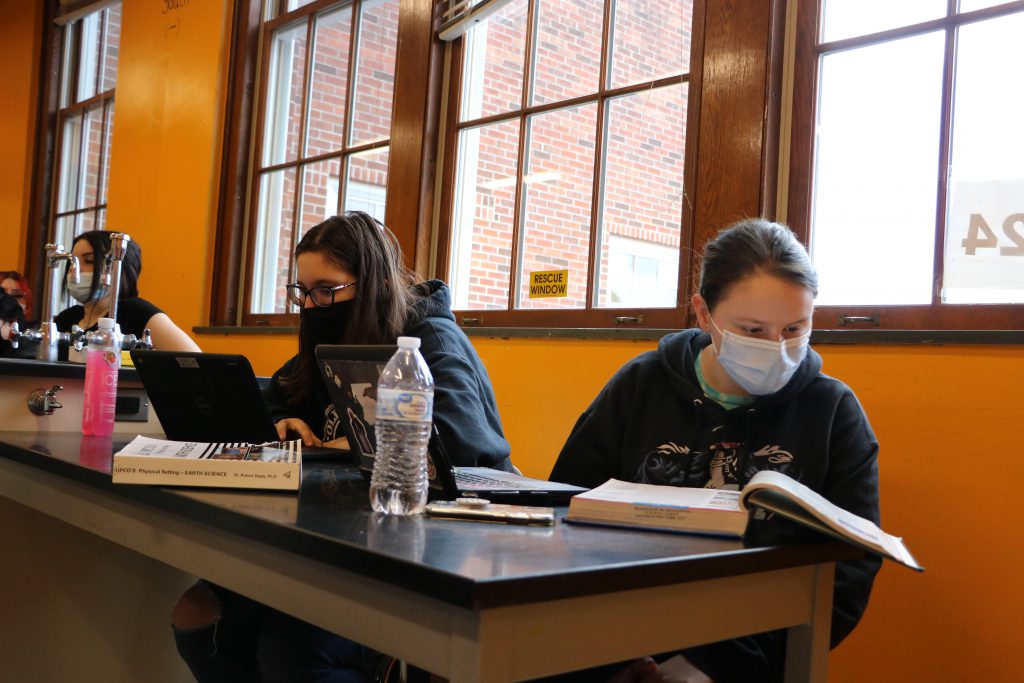 Project design
New York state requires school districts to periodically undergo a thorough examination of their facilities and complete a building conditions survey. A majority of the items included in the capital improvement project address issues with aging infrastructure that the survey identified at both school buildings and the bus garage.
In addition, the project includes some classroom renovations that align with the district's goals of preparing students for career and college by creating spaces for the expansion of STEAM (science, technology, engineering, art and math) programming.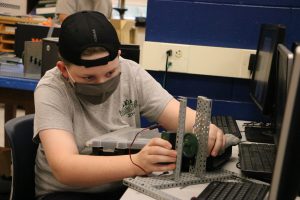 "Much like maintaining a home, this capital improvement project helps us secure the long-term health of our buildings, as well as modernizing learning spaces to better prepare students for the workplaces of tomorrow." Superintendent Christopher Harper said. "Our district has created a team to ensure a smooth design, approval and construction process, all without increasing taxes for the members of our community."
The last time the Mayfield schools underwent extensive improvements was following a capital project vote in 2016.
Timeline
If approved by district voters, design work for all aspects of the project will begin early in 2022. When complete, those designs will be submitted to the New York State Education Department for approval.
Bids for the work will likely go out in the fall of 2022. Construction could start as early as the spring of 2023 with the bulk of the work happening that summer, which should minimize any disruptions for students and teachers.
All the improvements are expected to be complete by the end of the 2023-24 school year.
Project highlights
Replacement of the windows at the Junior-Senior High School
This is the biggest ticket item in the project, with an estimated cost of about $2 million.

Replacing the windows was identified as needing attention during the 2015 building conditions survey, but could not be addressed in the 2016 capital project.

Windows are beyond their useful life as they are over 20 years old. 

Safety issues: Many in disrepair, not secure. Rescue windows are hard to open.

Very inefficient: Some rooms have snow and wind coming right into them because there are gaps between the windows and the walls. 

Money saved in heating fuel will be significant.
Replacement of the outdated fire alarm systems at both school buildings
Current system is more than 20 years old and is now obsolete.

Maintenance issues with the current system could get very costly.

Can't get new parts for it when problems occur.

Had to replace some non-functioning bells at Jr-Sr HS recently.

Can't replace strobe lights if they go out because they aren't compatible with new lights that are available.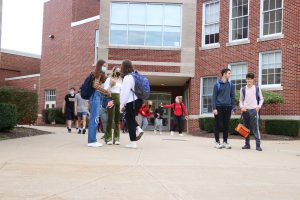 Replacement of concrete sidewalks and curbs 
In many areas around the buildings freezing and thawing has caused heaving, so the concrete is uneven. 

Currently a safety issue. Repairs and replacement where necessary will eliminate trip hazards.
Athletics, etc.
Replacement of elementary gym bleachers, which will bring them into alignment with American Disabilities Act requirements, including appropriate handrails and seating for wheelchairs in the front row.

Refinishing, resurfacing and restriping of the elementary gym floor

Spray coating at the track and around field event areas is deteriorating due to cracks from wear and tear. If it continues to freeze and thaw with these cracks, it will break it down and cause problems underneath. A new coating will prevent further structural damage to the track.
Bus garage
Replace the broken lift in the bus garage. Repair is too costly to justify.

The other lift is working, but it is also about 20 years old. It would be problematic if that one also stopped working. Finding lift access at other districts is not always possible.

Having a second operational lift is necessary to maximize the productivity of mechanics.
Modernizing learning spaces
Renovate the Technology room in the Jr-Sr High School to create two separate spaces; one will be kept as a clean, dust-free work area.

Renovate two classrooms to be used for Robotics, Coding, Gaming, STEAM-related programming.

Vision is to create collaborative space with flexible furniture that can be utilized in a lot of ways.

Rooms will include plumbing for sinks and infrastructure to accommodate data and electrical that will be needed for the technology in the rooms.

More of a lab setting than a traditional classroom
Other important improvements
Replace carpet with tile in the Elementary School music rooms.

Replace LED sign at the Elementary School.

Reseal the asphalt in parking lots and entryways to both schools.