Mayfield Central School District has named veteran administrator John Bishop as the interim principal of the Junior-Senior High School while it searches for a permanent replacement for Dr. Chris Wojeski, who will leave the position Aug. 20.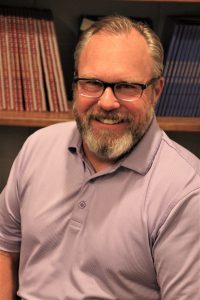 Bishop began working in Mayfield on Aug. 10. He most recently served as the superintendent in the Fort Plain Central School District. Prior to that, he worked for nearly 26 years in Averill Park, beginning as a special education teacher at the West Sand Lake Elementary School in 1994. He also worked as a special education teacher at Averill Park High School before being appointed assistant middle school principal. He continued his administrative career in Averill Park, serving as the district's athletic director and then the assistant high school principal before being named as an elementary principal in 2016. Bishop also coached for several years, including football, girls lacrosse, girls basketball and golf. He continues to referee Section II boys soccer games.
For Bishop, the position is an opportunity to circle back to what he loves. "I'm excited to be back in a building with students. I have really missed being a part of the whole student experience," he said. "I enjoy being in the halls and the cafeteria, not just engaging with students academically, but on a personal level as well."
Bishop said he is looking forward to having all the seventh- through 12-graders return when the Junior-Senior High School reopens in September. "I cannot wait to welcome kids on the first day of school and have those in-person interactions with them," he said.
Bishop and his wife, Stefanie, have a son and a daughter, both of whom are college students. When not at work, he enjoys riding his Harley, boating and traveling.