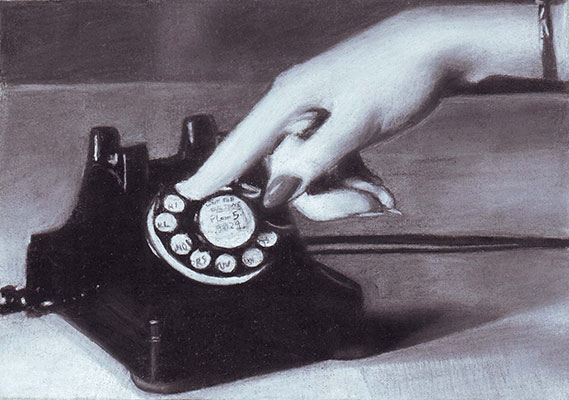 Visitors to Fulton Montgomery Community College's annual Regional High School Art Exhibition will view artwork by Mayfield sophomore Maya Rohling, whose drawing was accepted into the April 1-13 event.
The juried exhibition will take place in FMCC's Perrella Gallery.
Maya, a student in Rik Kent's Studio Art class, had to choose a photograph to draw for an assignment and found an image of a hand dialing a rotary phone that she said, "would work in black and white.
"I liked the composition of it," she said. "I searched through a lot of photos on Pinterest before finding it."
Maya enjoys taking art classes in school and would advise other students to sign up. "I like to do art and take a lot of art classes in school. I'd tell others to just do it. School is difficult and art is a fun break between other classes."
Maya said she's "not a big art person" outside of school; she plays softball and soccer and loves to read in her free time. After graduation, Maya would like to study pre-law and then go to law school. After many virtual campus visits and online research, she is focusing on Boston College.
Congratulations on the art exhibition, Maya!