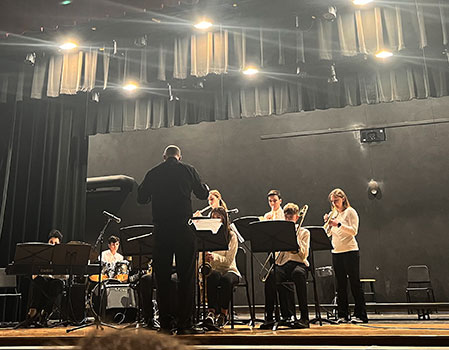 If you are walking through our high school and hear some really cool sounds, it might be the Mayfield Jazz Ensemble.
Last month, Mayfield was among 20 school jazz ensembles from all over New York State who performed for a panel of expert judges and participated in workshops facilitated by those judges at the Fonda-Fultonville Jazz Festival.
Our saxophone section was named Best in Class, and the band overall received a Silver Rating. Arianna Ruberti (flute) and Dylan Merk (alto saxophone) were both named festival All-Stars.
Congratulations Panthers!