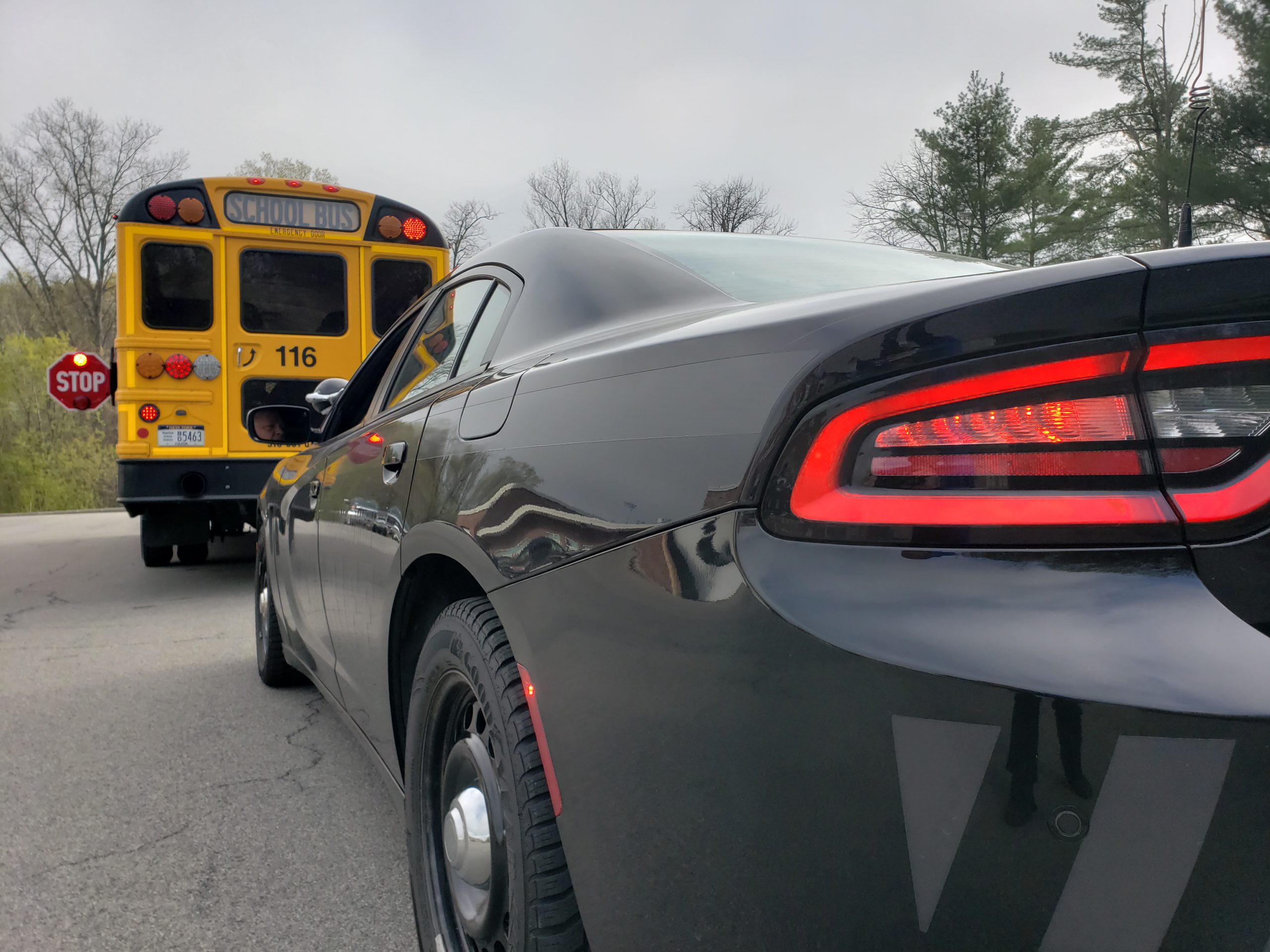 To help raise awareness for school bus and student safety, the Mayfield Central School District participated in New York State Operation Safe Stop Thursday, April 27. Operation Safe Stop is a statewide initiative that seeks to promote school bus safety through education and enforcement efforts. The goal of Operation Safe Stop is to proactively educate motorists about the dangers of passing stopped school buses.
The passing of school buses is an ongoing problem statewide with an estimated 50,000 motor vehicles illegally passing New York State school buses every day. While this is an obstacle all schools face, Mayfield is particularly concerned for the safety of its students given the rural setting of our community. 
"We know most people passing do not have bad intentions, they are traveling windy country roads in a hurry to get to their jobs," said Superintendent Christopher Harper. " Awareness is key and that's what we are trying to do – make sure our entire community is aware of the dangers."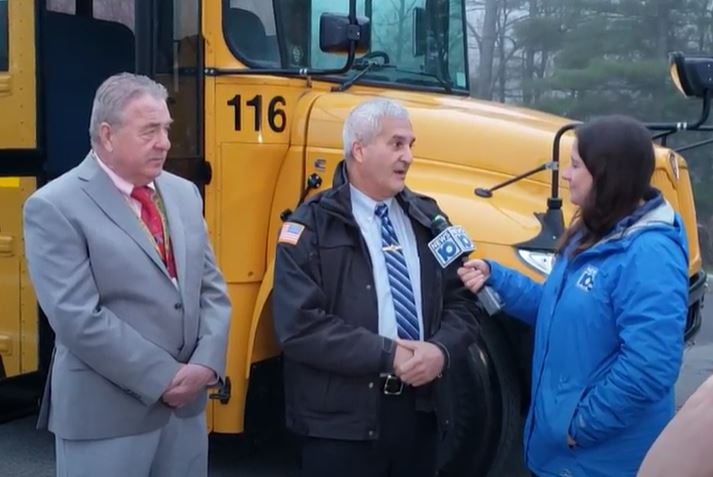 While the dangers of passing a school bus should be enough to stop drivers, the hefty penalties that follow are something no driver would want to incur. Convictions range from $250 – $1000 in fines and a possible 30 – 180 days in jail. These penalties are not to be taken lightly and are easily avoidable when drivers are paying attention to their surroundings and slowing down.
Law enforcement officers and school districts around the state participated in Operation Safe Stop Day on Thursday, either riding on board school buses or patrolling selected bus routes that have a history of illegal passing complaints. For the morning pick-up routes, Fulton County Sheriff's Deputy Ron Lennon rode in his patrol car behind a Mayfield bus. Deputy Lennon was looking for proper bus operation and drivers ignoring the flashing red lights when kids are getting on and off the bus.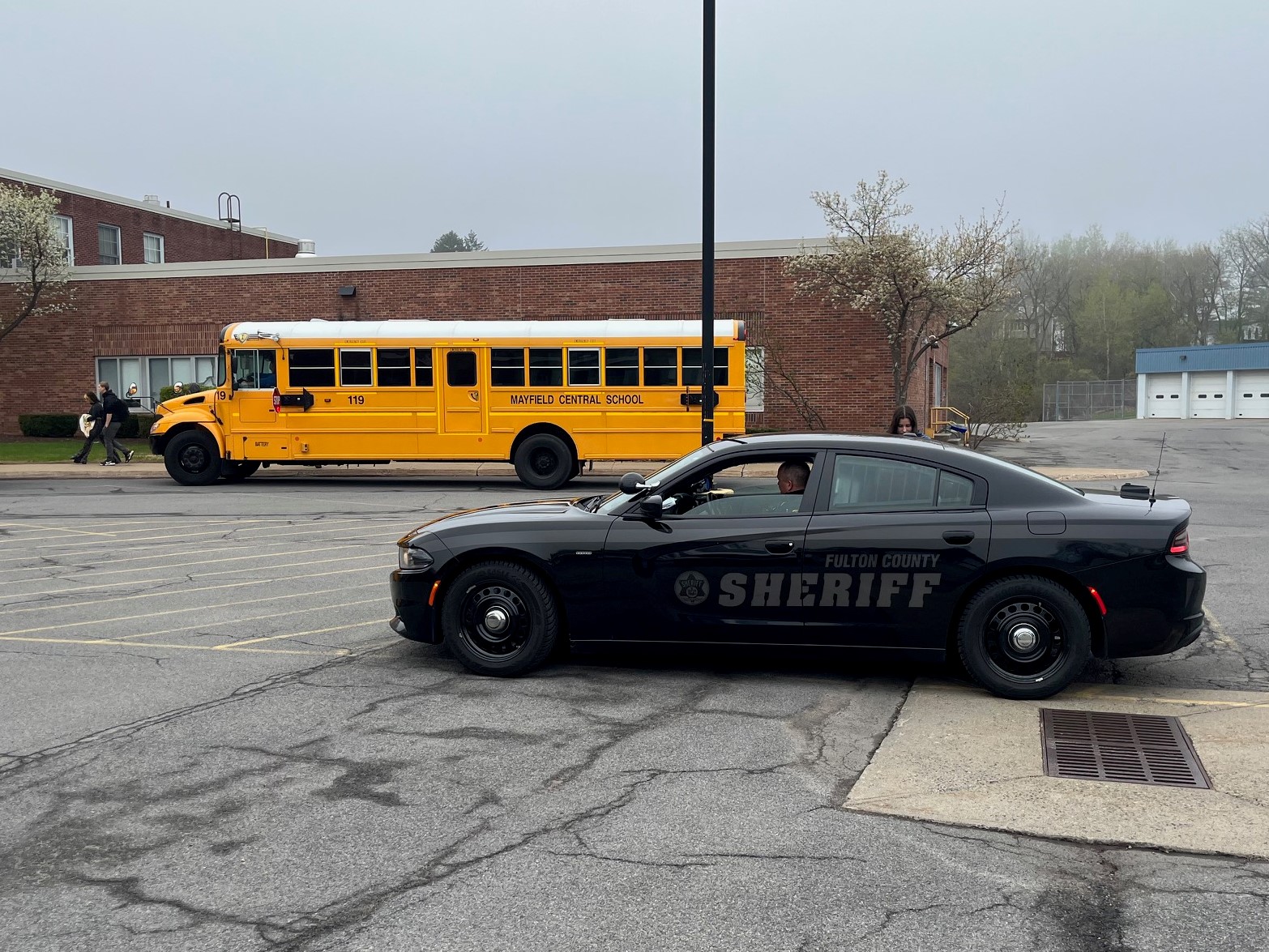 Mayfield is fortunate to be fully-staffed in its Transportation Department, something that allows us to finely tune our routes, reducing the need for students to cross the street to board the bus. Our team of drivers consists of individuals who have backgrounds in law enforcement and current EMTs and firefighters. One driver, Ryan Lorey, is a NYS Certified School Bus Driver Instructor and a DMV Certified School Bus Driver Examiner. 
"We are really lucky to have the drivers we have here at Mayfield, they take the safety of our students seriously, and we expect our community to do the same," Harper said.
Operation Safe Stop is a cooperative project supported by the New York State Governor's Traffic Safety Committee, the New York State Education Department, the New York Association for Pupil Transportation, the New York State School Bus Contractors Association, the student transportation industry and state, county, city and local law enforcement agencies.
The program wants all drivers to remember:
Yellow lights mean the bus is going to stop: Slow down!

Red lights mean students are getting on or off the bus: STOP! STOP! STOP!
For more information on Operation Safe Stop visit: https://trafficsafety.ny.gov/operation-safe-stop