Congratulations to Mayfield High School students Ava Rulison, Madison Andrews, Madison Rhodes and Sierra Carentz: Their work has been selected for "2022-2023 24 Hours: A Photographic Interpretation of Life in the Adirondacks," an exhibition at the Lake Placid Center for the Arts.
Their winning photos will be display at the center's gallery in Lake Placid from April 7-29, and online at www.lakeplacidinstitute.org and on the institute's Facebook page. 
Madison Andrews and Sierra are students in Jeremy Lebediker's Computer Arts class, Madison Rhodes is in his Painting class, and Ava is in his Arts in Business class.
"This year we received a record number of photos from a record number of schools," said Ashleah Mayberry of the Lake Placid Institute for the Arts & Humanities, in a letter to Mr. Lebediker. "We had a total of 27 schools (12 of them were new schools) participate in our program and the quality of the photographs made it very hard to narrow it down to just a few winners.
"This year's juror, Nancie Battaglia from Lake Placid, NY, selected the Overall Winners, Honorable Mention and went above and beyond by selecting many more for either technique used or by the subject of the photo.
"The following winners are from your class:
Ava Rulison, in the category Light in Dark, for 'Glowing Clouds'
Madison Andrews, in the category Best Use of Leading Lines, for 'A Snow Day Full of Unity'
Madison Rhodes, in the category of Sunsets and Sunrises, for 'Loved Ones in the Sky'
Sierra Carentz, in the category of Notable Close Ups, for 'Mirror Snowflakes'."
A High School Art Show Open House will be held at the Lake Placid Center for the Arts on April 21 from 4-6 p.m. All students, family, friends and teachers are welcome. The gallery is open Thursday- Saturday from 1-5 pm.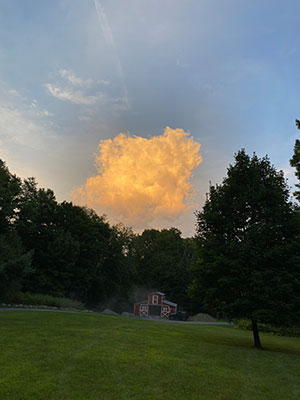 Photo above: Ava Rulison, "Glowing Clouds"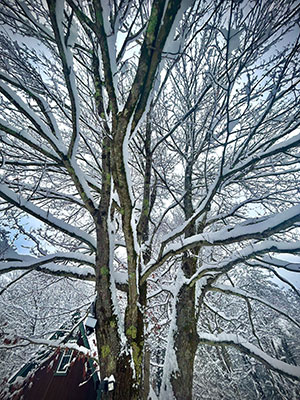 Photo above: Madison Andrews, "A Snow Day Full of Unity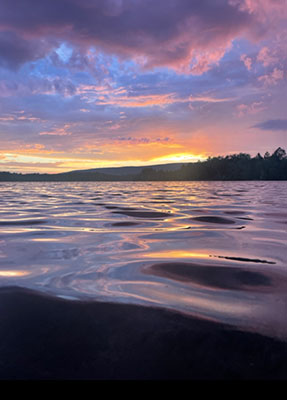 Photo above: Madison Rhodes, " Loved Ones in the Sky"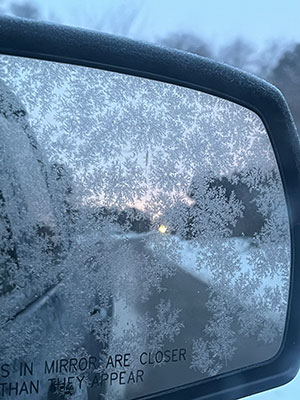 Photo above: Sierra Carentz, "Mirror Snowflakes"