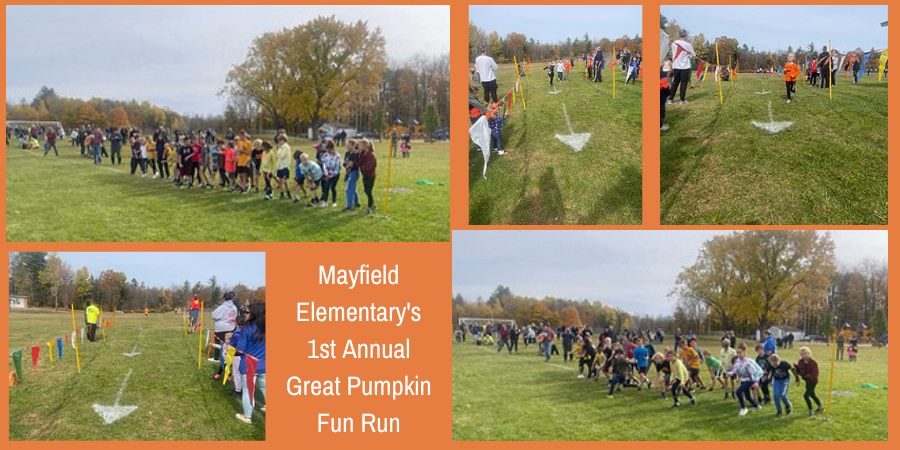 On Sunday, Oct. 23, the Elementary Run Club hosted the first annual Great Pumpkin Fun Run. Runners raced various distances based on their age and grade level.
Pre-k and kindergarten runners raced about 150 yards. First through third graders ran a quarter-mile course, while fourth through sixth graders ran one mile. Sixty runners participated.
All runners received a bag of Halloween treats and a pumpkin pop-it medal.
All first through third place finishers in the fourth through sixth grade race also earned a pumpkin, donated by the Brower Family Farm. Runners in fourth through sixth grade placed as follows:
6th grade boys:
1st: AJ
2nd: Cole
3rd: Miles
6th grade girls:
1st: Anna
2nd: Amarabelle
3rd: Aurora
5th grade boys:
1st: Braydon
2nd: Owen
3rd: Maddex
5th grade girls:
1st: Ella
2nd: Rylee
3rd: Solara
4th grade boys:
1. Jordan
2. Marcus
3. Jacob
4th grade girls:
1. Piper
2. Lake
3. Mackenzie
Congratulations to all and thanks for supporting Run Club!