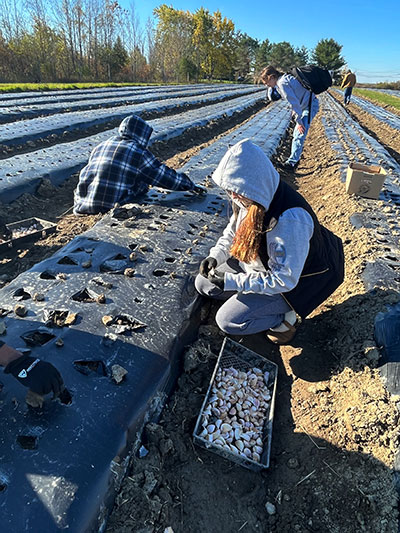 Mayfield High School seniors from Jennifer Doty's Psychology and American Political Systems classes recently donated their time and their backs to the Regional Food Bank farm in Voorheesville, NY.
The hard-working students braved cold temperatures and mud to plant enough garlic to feed the entire state of New York next spring: they planted more than 8,000 pieces of garlic!
The Regional Food Bank farm produces more than 200,000,000 pounds of food every year for distribution throughout the state, which is why it's dependent on its volunteers.