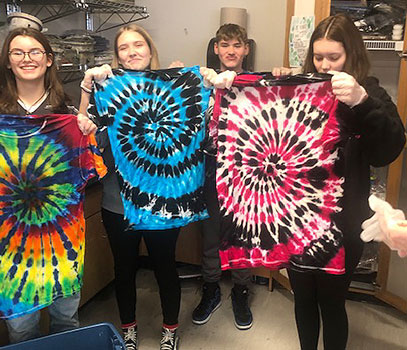 It was a colorful lesson in creative career opportunities: Kyle Rickard from Recreational Dyes in Gloversville recently visited Jeremy Lebediker's Arts in Business class at the high school to show them how to create bright, wonderful tie-dye shirts and to talk about his business model.
"The students were thrilled!" Lebediker said. "I'm planning for several more community members to come in to discuss how students might be able to make money in different art-related careers."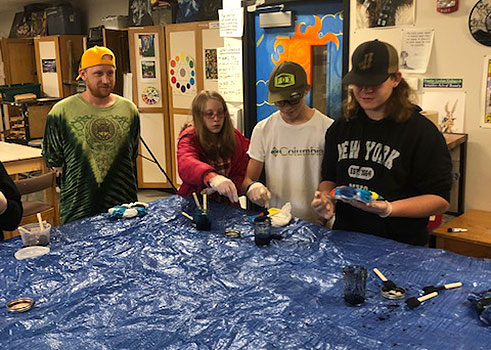 In the photo above: Kyle Rickard looks on as students create their shirts.