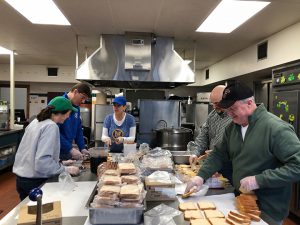 Bagged breakfasts and lunches were available beginning today for Mayfield school-aged students.
Administrators, as can be seen in these pictures, pitched in to help bag the lunches for students.
They will be available everyday by driving to the drop-off circle at the elementary school between 9:00 a.m. and 11:00 a.m. Students will have their choice of peanut butter and jelly, ham or turkey sandwiches or a yogurt meal. Ham and turkey will only be available as supplies last.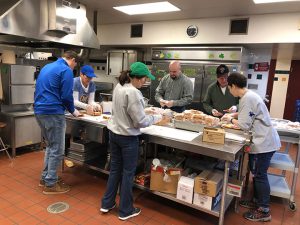 The district will take a count of the number of meals provided, so as to be prepared for weekday meal preparation until March 31. 
We look forward to continuing to provide nourishing meals to our students during this challenging time.