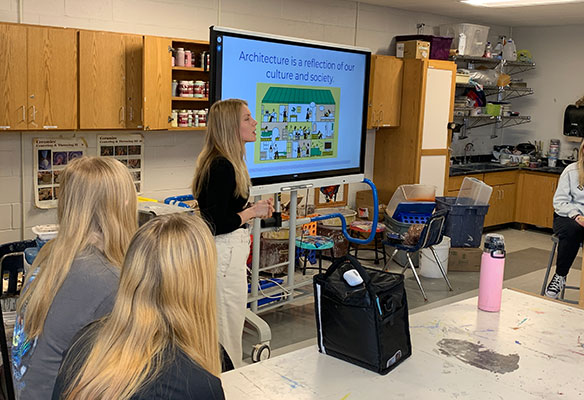 Architectural designer and MCSD alumna Nicole Little, Class of 2013, presented lots of information about career opportunities, educational and licensing pathways, software, design, creativity and more to Jeremy Lebediker's Arts in Business class on March 2.
Nicole's employer, Architects FORA, is based in California, but several members of their staff work remotely, including Nicole. They specialize in providing "vibrant, resilient, and equitable housing at all scales," designing projects to serve senior citizens, low-income families, people with disabilities, veterans, children aging out of foster youth programs, teachers and people who were previously unhoused.
Career opportunities in the field, Nicole explained to the students, include architectural designer, project manager, architectural draftsman, licensed architect, and more.
Nicole, who also has a painting from her high school days displayed in the main office, earned bachelor's and master's degrees at the University of Buffalo. She will be studying for her architect's license.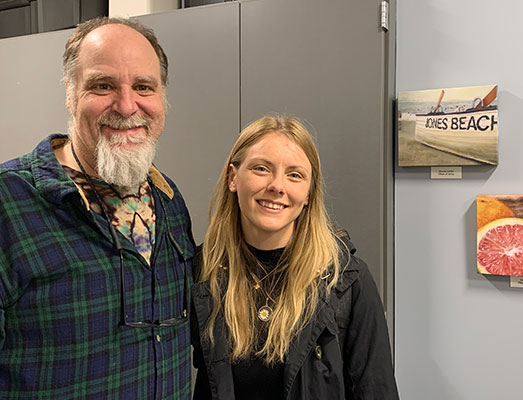 Mr. Lebediker and Nicole Little stand next to her painting of a Jones Beach rowboat, in the high school office.