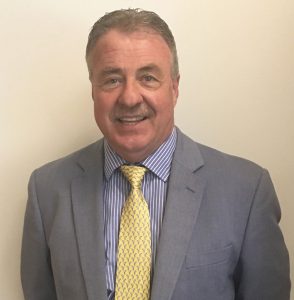 On Tuesday, June 18, the Mayfield Board of Education unanimously named Christopher Harper as the school district's next superintendent of schools.
Harper will begin at Mayfield on Monday, July 8. He is currently the elementary principal at the Unadilla Valley Central School District in New Berlin, NY – about 77 miles south west of Mayfield.
The board signed a three-year contract with Harper at a starting salary of $145,000.
Harper replaces Kathy Dougherty, who has served since November as Mayfield's interim superintendent.
"I am honored and humbled to be selected to lead the Mayfield Central School District," said Harper. "I look forward to working with the board, staff, students and community. I believe strongly in the importance of developing partnerships across the school community and working together to support our students and schools."
He said his top priority will be to listen to the community, students, faculty and staff. "It's all about listening, observing and learning!  Working with the Board of Education, we will establish long-term planning for overall school success," he said. "I need to learn what makes Mayfield, the home of the Panthers, special!"
Board of Education President Ernie Clapper said he was pleased with the board's selection of Harper. There were five finalists interviewed for the position.
Clapper commented, "Mayfield was pleased to have had a very competitive field for our superintendent search, and due to the quality of applicants, the process was a difficult and time consuming one.  We conducted our search under the guidance of District Superintendent Anita Murphy. We as a board and district welcome Mr. Harper to Mayfield.  He has a strong knowledge of education and how the process works, and is very student centered.  He is an enjoyable person to know, and I look forward to the impact his positive philosophy and energy will bring to our district."
The HFM BOCES conducted the superintendent search. Two forums were held to gather preferred characteristics of the new superintendent from the community and staff members before the search began.
Harper holds a bachelor's degree in speech communication from the State University of New York at Cortland, Cortland, NY, and a master's of science degree in special education from the College of St. Rose in Albany. He earned his advanced certificate of school administration from SUNY Cortland.
He is also a graduate of the Future Superintendents Academy through the Leadership for Educational Achievement Foundation.
Harper began his educational career as a tutor for the Rome City School District and then worked as a special education teacher at Staley Junior High School in Rome. He then served as an elementary special education teacher at Annsville Elementary School in Taberg, NY.
He was principal at the Westmoreland Elementary School in Whitesboro, NY and elementary principal and curriculum coordinator at the Madison Central School District in Madison, NY before coming to his most recent position at Unadilla Valley in 2012.