Congratulations to our talented students who have recently accepted awards at different local art galleries. 
Students from Richard Kent's art class, Abrianna Hayes and Logan Farman, were selected as award winners at the Paul Nigra Center for Creative Art's Regional Art Show. Abrianna took home two awards: First Place Student Award of Excellence for her piece "Ellie"; and The Traditions Award, sponsored by local artist and former art teacher, Kathryn M. Zajicek, for her piece "Snow City". Logan was awarded Fourth Place for The Brian Gifford Award for her piece "Classic". This award was sponsored by local artist, John Morrette. Both students were presented with a certificate, a one-year membership to the Nigra Arts Center and a monetary gift.
The Nigra Art Center's Regional Art Show features artwork from regional artists as well as a student showcase of more than 400 pieces from local elementary, middle and high schools. Students' artwork will be on display now until May 25th.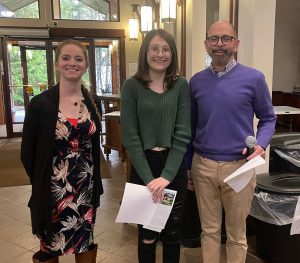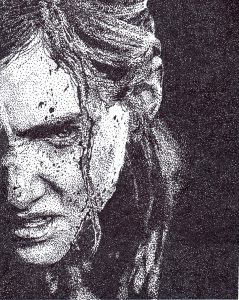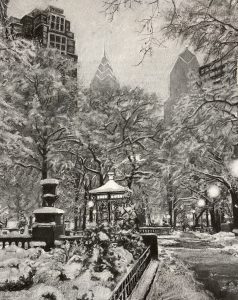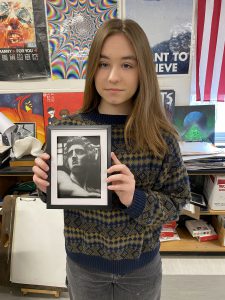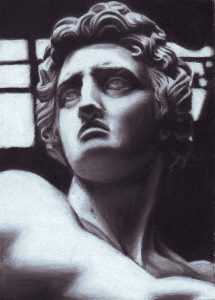 Students from Jeremy Lebediker's Art in Business class, Mila Valchovic, Trystan Case and Merella Aldi have all won an award at Agora Marketplace's "Peace on Earth" art competition. Mila's piece was awarded Best of Lower Classman, Trystan's piece was voted Most Popular and Merella was awarded Best in Show. Each student was presented a Visa gift card. 
Agora Marketplace is a community space located in Gloversville for artisans, small business owners, entrepreneurs and community residents to come together and showcase their talents. The Marketplace is open for viewing Tuesday – Saturday from 10am – 6pm.