The Mayfield Panther Pride Committee sponsored and celebrated the 1st Annual Teacher Appreciation on Wednesday, October 11. The event was held in conjunction with the Varsity Boys Soccer Senior Night and was filled with a sense of camaraderie and school spirit. Each senior student athlete chose a Mayfield staff member they feel has greatly influenced their life in a positive way. The night included a Teacher Appreciation Tailgate with a potluck dinner, games, and music.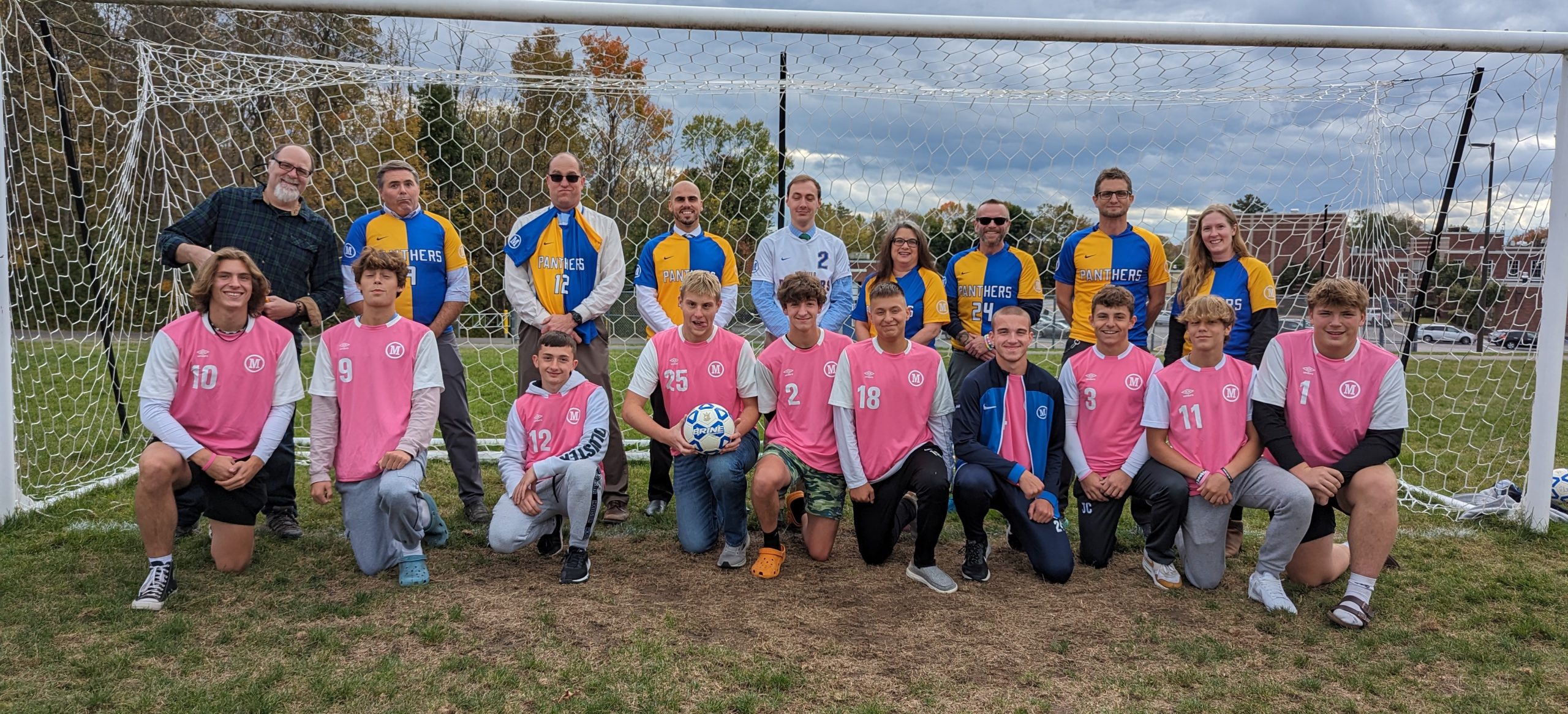 Senior athletes and their chosen staff:
Jake Carleo honored Mike Valovic
Andy Dunn honored Noel Ferrante
Nate Fetrow honored Doug Allen
Sean Foreman honored Jill Fonda
Josh Hubiak honored JP Blais
Kam Johnson honored Sean Connel
Evan Mormile honored Rob Thelin
Brody Page honored Ryan Bornt
Masen Valachovic honored Jeremy Lebediker
Neil Wicklund honored Helen Rebisz
The Varsity Boys Soccer team includes ten seniors for the 2023-24 school year, with nearly all being in the program all four years. Each student was recognized with a special speech by athletic director, Jon Caraco, and each presented flowers to their mothers.