Mayfield Central School resumed its nearly 20-year long tradition of inducting members of the school community into their Wall of Dedication on Wednesday, Sept. 27, by honoring longtime music and band teacher Noel Wing.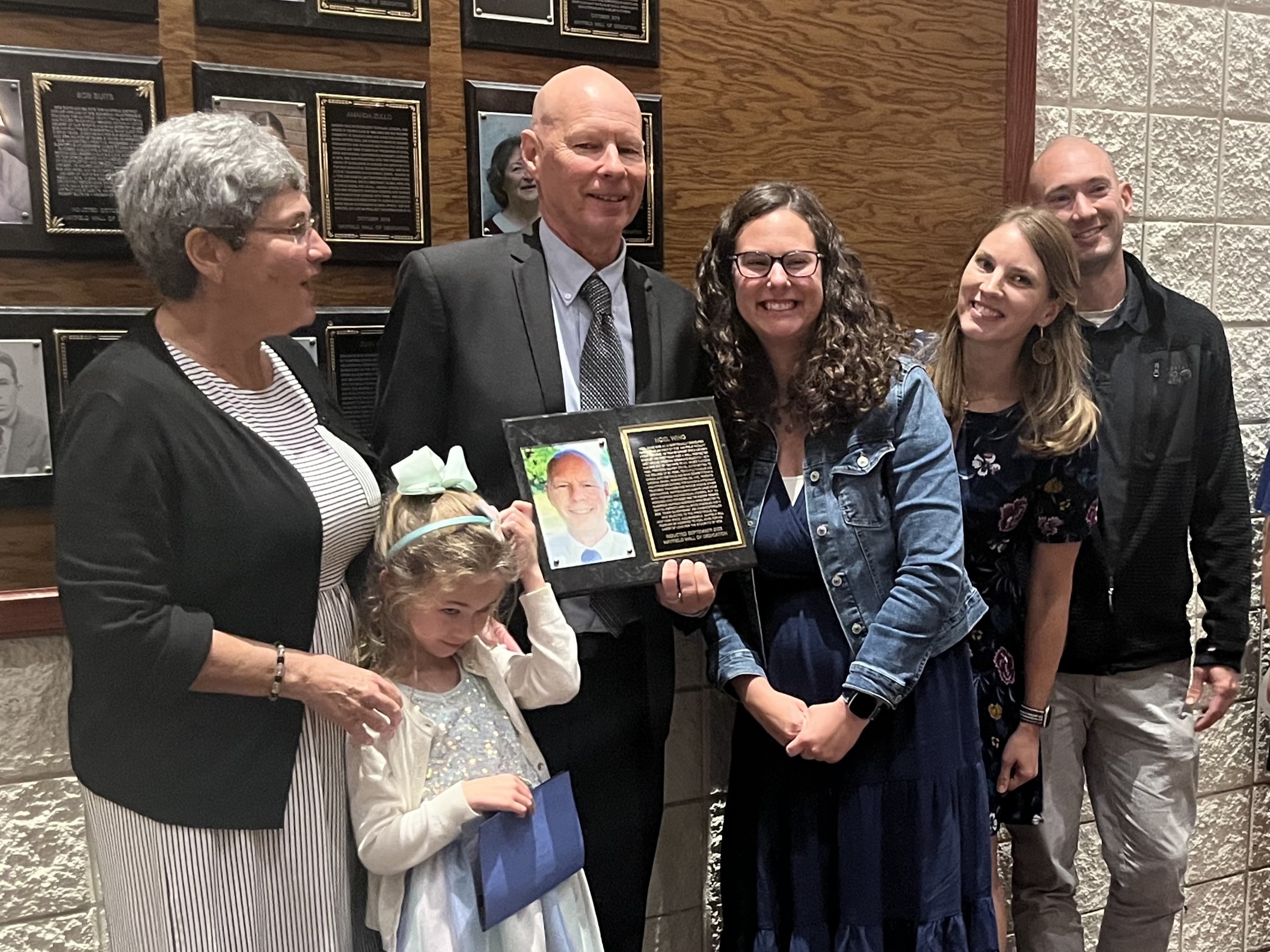 The Wall of Dedication honors people who have made a significant contribution to the students of the Mayfield community. Wing's induction, which was held in front of an auditorium of past and present colleagues, students, parents, friends, family and community members, marked the return of the ceremony following a three-year hiatus, due to the pandemic.
In his introductory speech, former Mayfield Elementary Principal and past board member Ernie Clapper, welcomed the audience with some humorous stories of his time working with Mr. Wing, and then credited him with building the music program at Mayfield from the ground up. 
"He truly performed musical miracles in his time at Mayfield. He has a gifted touch and changed many students' lives for the better," Clapper said.
Mr. Wing began his teaching career at Mayfield in 1980. In his first year as the music and band teacher, he transformed the then eight-member band into a well-respected and thriving program. Combining education and fun for the students was a main factor in Mr. Wing's success. In his years at Mayfield, Mr. Wing provided travel opportunities to many jazz festivals and band competitions including to Ontario for Canada's nationally televised Thanksgiving Day Parade. Under Mr. Wing's direction, the Mayfield band was awarded various trophies and individual honors over the years, and many musicians were selected to area All-State ensembles. While these accomplishments are a testament to his teaching and guidance, it was his students' increased love for music that was always the biggest reward.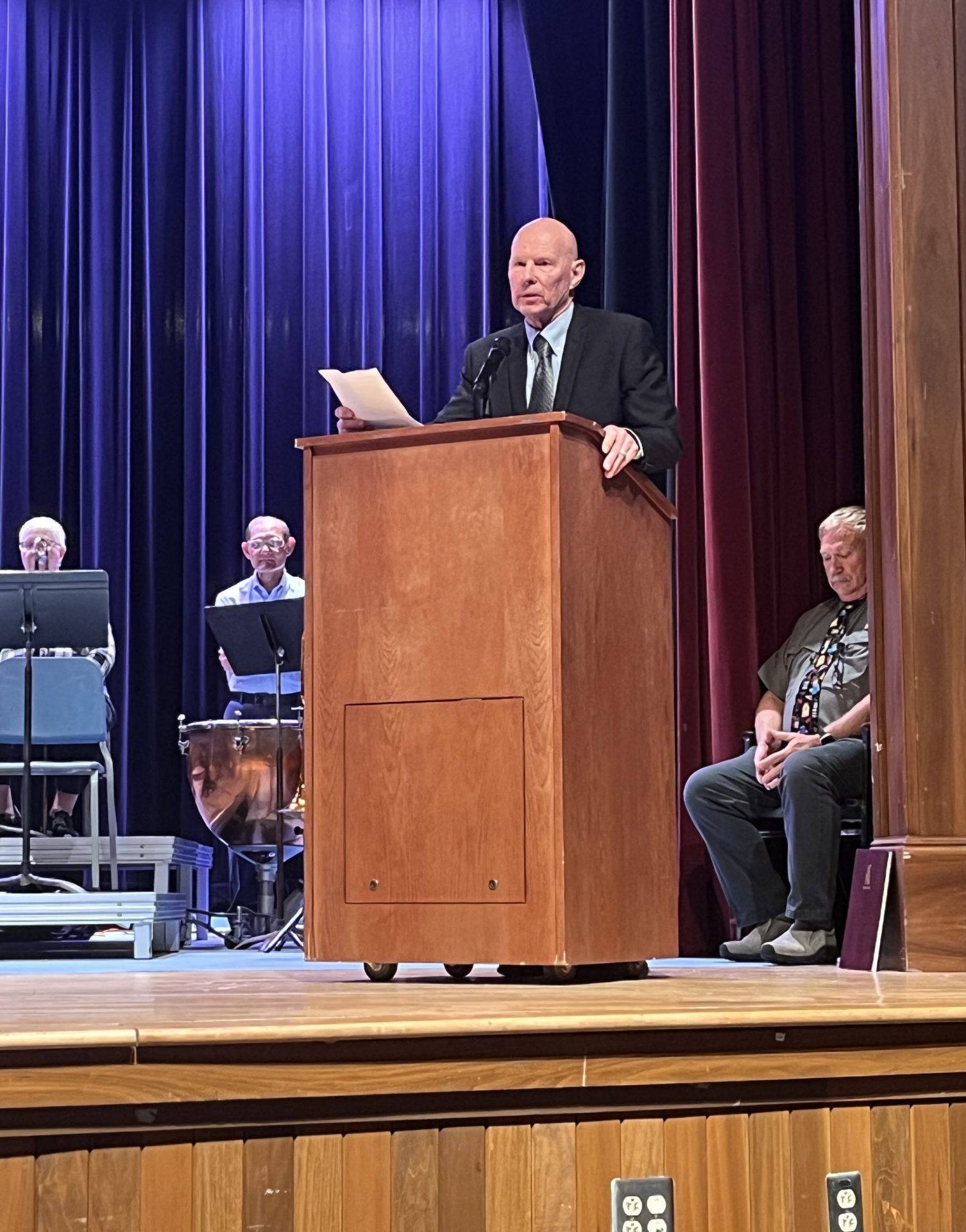 "Every time I introduced a student to a new instrument, I loved hearing their progress and seeing their determination, followed by the excitement of their accomplishments", said Mr. Wing as he accepted his award. He thanked his family, including his wife for her support over the years, and noted that through ups and downs, "Mayfield School was where I was always meant to be."      
During his time at Mayfield, Mr. Wing not only taught and guided students on their musical path but was a champion and supporter of all activities and endeavors. His incredible patience and inspiring ways led many in the direction they are in today.
Mr. Wing's daughter, Anna Goderie, spoke of her father instilling in her that, "teachers are meant to inspire", and that as a teacher herself she is continuing his work by cultivating the roots of lifelong learning.
Former student and fellow musician, Jordan White, gave a moving speech stating that Mr. Wing was "a rock" for many students over the years, acknowledging that he "made us who we are today, not just as musicians, but as people."
Additional speakers included Committee Chairperson and Wall of Dedication founder, Bob Suits; nominator and parent, Cory Barber; and many former students; colleagues; and friends.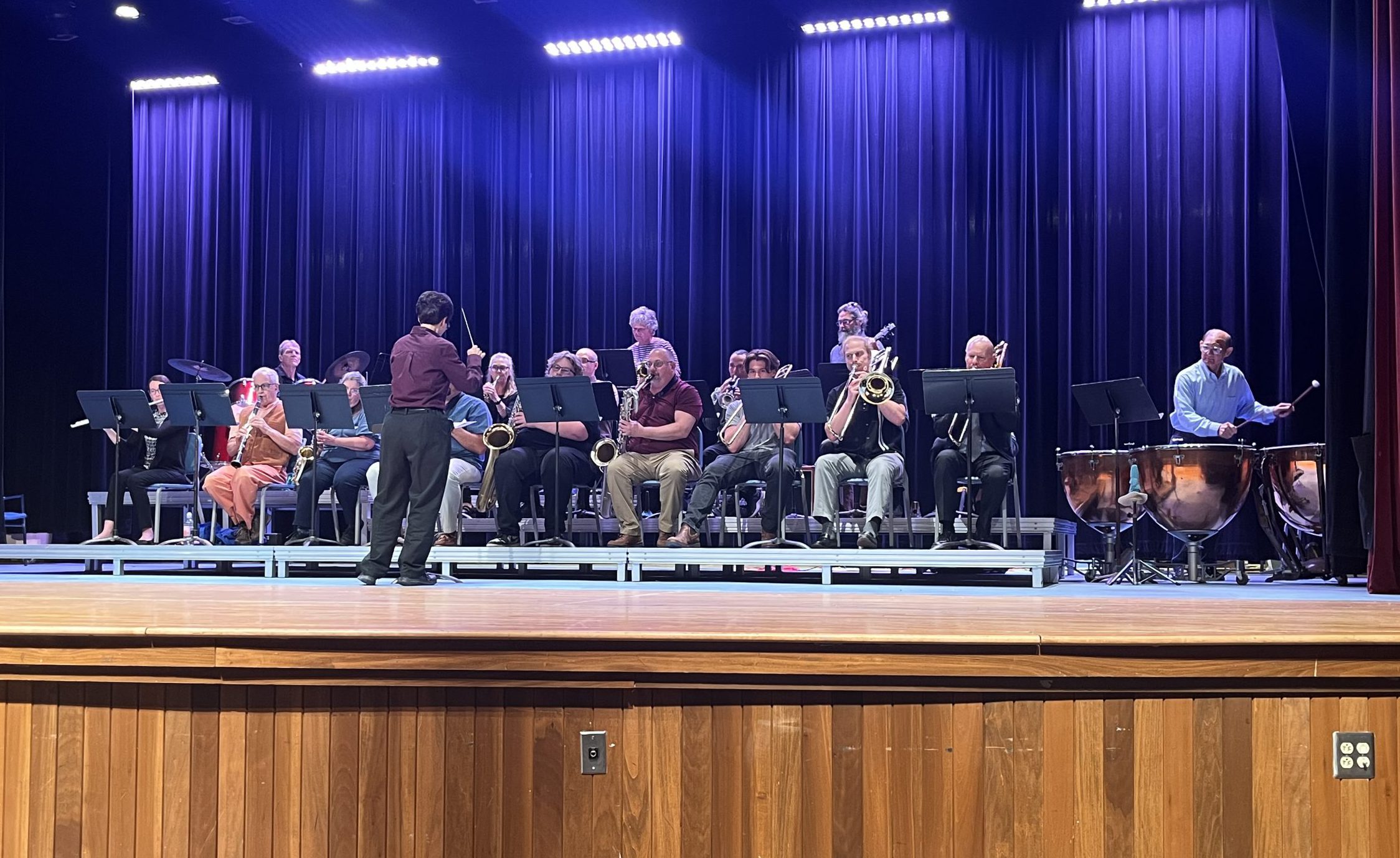 As a surprise to Mr. Wing and the audience, the night included a special band performance comprised of former students from all years of his teaching career, and directed by friend and colleague, Dianne Mott. Mr. Wing himself was invited to join them on stage.
The Wall of Dedication is on display in the Jr/Sr High School Auditorium and recognizes members going back to the first induction in 2004. Past recipients have been chosen for making a significant contribution to the youth of the Mayfield community; for going above and beyond what is ordinary; for being a positive role model; and for demonstrating a high level of conscientiousness and caring for others.
To nominate someone, please visit the Mayfield Wall of Dedication page or call the Mayfield Central School District Office at (518) 661-8222.