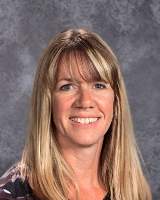 The Mayfield Central School District is mourning the loss of one of its own. Shelly Dufel, who taught English at the Jr./Sr. high school for more than two decades, passed away October 14 after a short battle with cancer.
Dufel served as the co-adviser of the Class of 2020, spearheading plans for a very different looking graduation ceremony this past spring, and was the adviser for Mayfield's chapter of the National Honor Society for four years. She also supported the Key Club's Bloodmobiles at the school by donating more than 20 times.
Superintendent of Schools Christopher Harper said he has heard from many across the school community who have expressed great respect for Mrs. Dufel and her teaching. "Reading was her passion, and she worked hard to promote literacy in her classroom. Shelly developed relationships with her students, inspiring and engaging them every day. Our entire Mayfield community has realized the loss of a top-notch educator and wonderful friend," he said.
Mayfield Jr./Sr. High School Principal Dr. Christopher Wojeski also pointed to the impact of the connections Dufel made with students. "She got to know them in and out of the classroom and went out of her way to attend her students' games and performances," he said, adding that her personality allowed students to feel comfortable, to be themselves without being judged.
Having worked with Dufel for many years, Wojeski said he will miss her positive attitude and her optimism. "Even in the most challenging times, Shelly always saw the best in her students and brought the best out of them," he said.
These attributes carried over into Dufel's relationships with colleagues as well. "Shelly was the perfect example of an exceptional teacher and exceptional human being; she was a model of dedication and hard work to both her students and her colleagues," recalled Rob Thelin, who teaches social studies at the high school. "She was kind to all, always brightened people's day and was a friend that we all knew we could always count on. Shelly will forever be fondly remembered by students, teachers, and staff and is irreplaceable within the Mayfield school community."
Merry Ellen Brumaghim, who retired in 2019 after 30 years teaching in the district, said she and Dufel connected right away when Dufel joined the Mayfield staff in 1998. "She was so professional; she just fit right in," Brumaghim said of Dufel's quick assimilation into the department. "I respected her so incredibly."
She recalled Dufel reacted to her retirement announcement with a promise to visit Brumaghim every day that school year. "She stopped in to say 'hi' every morning my last year. With how busy we all are, Shelly made the point to stop in every single morning. And that's her. That was her commitment to friendship," she said.
Brumaghim came out of retirement to teach Dufel's classes in September. "Shelly always had a box of Cheez-Its on her desk, perhaps her guilty pleasure, and when I came in to teach her classes this year, there was a small bag of Cheez-Its left on the desk. And I haven't moved them," Brumaghim said.
"I will miss her smile and her laugh. And I'll miss her presence in this world. It was a better place with her in it," Brumaghim said, adding that the hallway will be void of the energy Dufel brought to it every day. "She had a fantastic sense of humor with a touch of sarcasm. She was just fun."
As for that little bag of Cheez-Its, Brumaghim intends to keep it right there on the desk for as long as she is teaching there — a way to keep Dufel's memory front and center.
A scholarship is being established in Dufel's name for students who plan to go into the teaching profession or major in English. Donations can be made to Mayfield Central School District in care of Shelly Dufel. 
A private family service was planned at Betz, Rossi & Bellinger Family Funeral Home. A full obituary can be found online here.