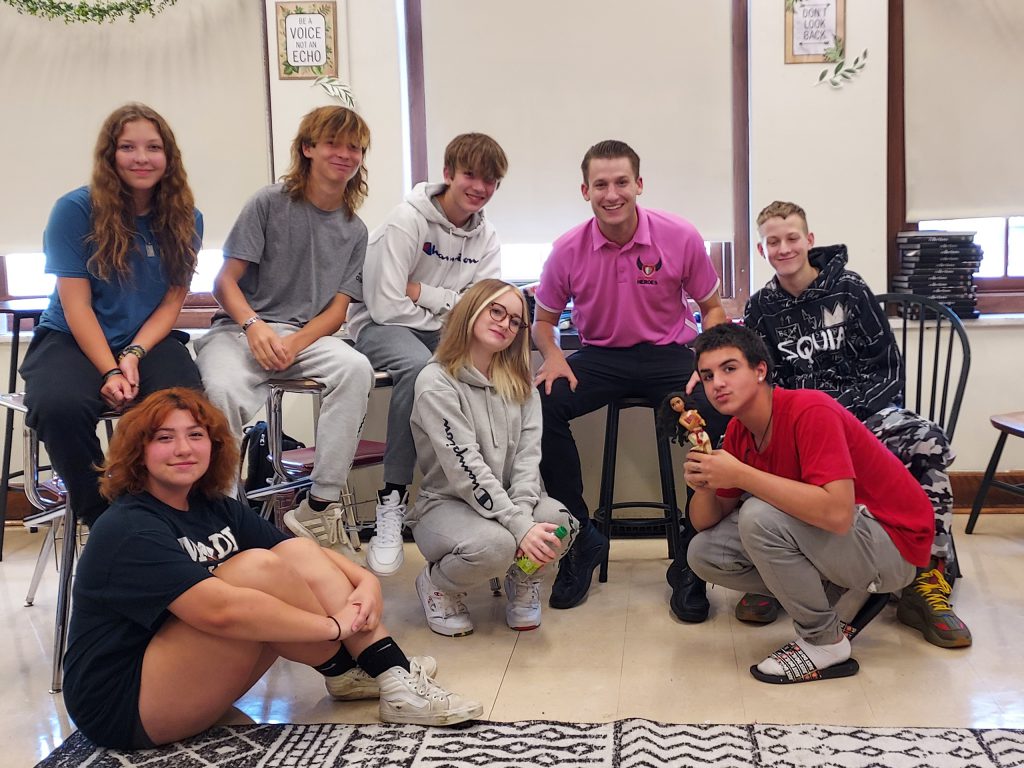 Empathy, understanding and making positive connections were the topics of the day when Pat Fish of Sweethearts & Heroes visited Mayfield Jr./Sr. High School on Sept. 19 and 20. 
Fish, who's described as a "member of Sweethearts & Heroes' amazing squad of cape-less superheroes," showed students and staff how they can spread HOPE (Hold On, Possibilities Exist!) during the 2022-2023 school year — and beyond.
"Sweethearts & Heroes brought their powerful message to Mayfield last April," said MCSD Superintendent Christopher Harper. "Pat Fish, Tom Murphy and Rick Yarosh presented Empathetic Fitness, Circle and HOPE to our elementary and high school students and staff, with an aim of preventing bullying and promoting empathy and understanding among fellow students. 
"Pat Fish's visit this week built upon that work, providing our school community with tools to use during challenging times while enhancing their communications, coping and interpersonal skills."
Fish's presentation called for HOPE, empathy and action and featured Circle, which is based on the ancient ritual of communicating in a circle to build empathy. Circle brings people together through deep listening, making connections, understanding perspectives, emotional sharing and compassion.
Fish will return to Mayfield during the 2022-2023 school year to help ensure Circle becomes a part of school culture.