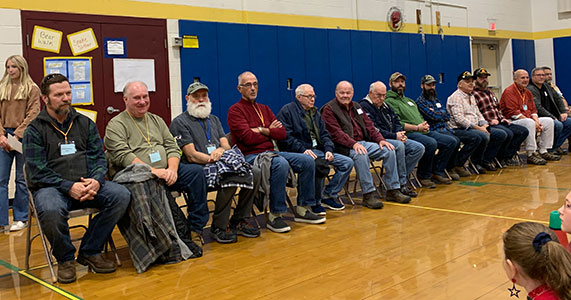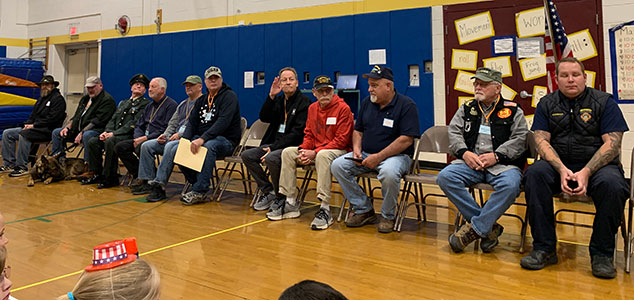 Mayfield Central School District honored veterans for their service with a Nov. 10 veterans assembly at the elementary school.
Honored guests included a number of veterans who served in different branches of the military. Principal Patty Paser welcomed the veterans and all in attendance at the ceremony, Mayfield's Boy Scouts posted the colors, and the 2nd grade led the "Pledge of Allegiance."
Mr. Horst and the choir led the "Star Spangled Banner," and Lillian Wheeler & Kendyl Conyne presented an "Introduction of Veterans Day." The 3rd grade sang "You're a Grand Old Flag," and Maria Jessop, Maddex Beck and Baylee Playford presented "In Flanders Field." Pre-K students performed a song and poem, and kindergartners sang "See the Veteran Song."
Sixth grade students Zen Canton, Aurora Horne, Anna Leo and Amarabelle Ford presented gifts to the veterans and Miles Bornt, Elaina VanEvery, Ava VanNostrand, Bailey Slade and Evan Lennon presented them with handmade poppies.
The Scouts and Mrs. Fenstermacher presented a flag folding ceremony to close the assembly, and after a big round of applause, the veterans visited the cafeteria for some light refreshments.
Visit our photo album on Facebook.