Mayfield School District teachers Pam King and Sandy Brower are contributing writers in the recently published, "When I Started Teaching, I Wish I Had Known…": Weekly Wisdom for Beginning Teachers, written by Carol Pelletier Radford.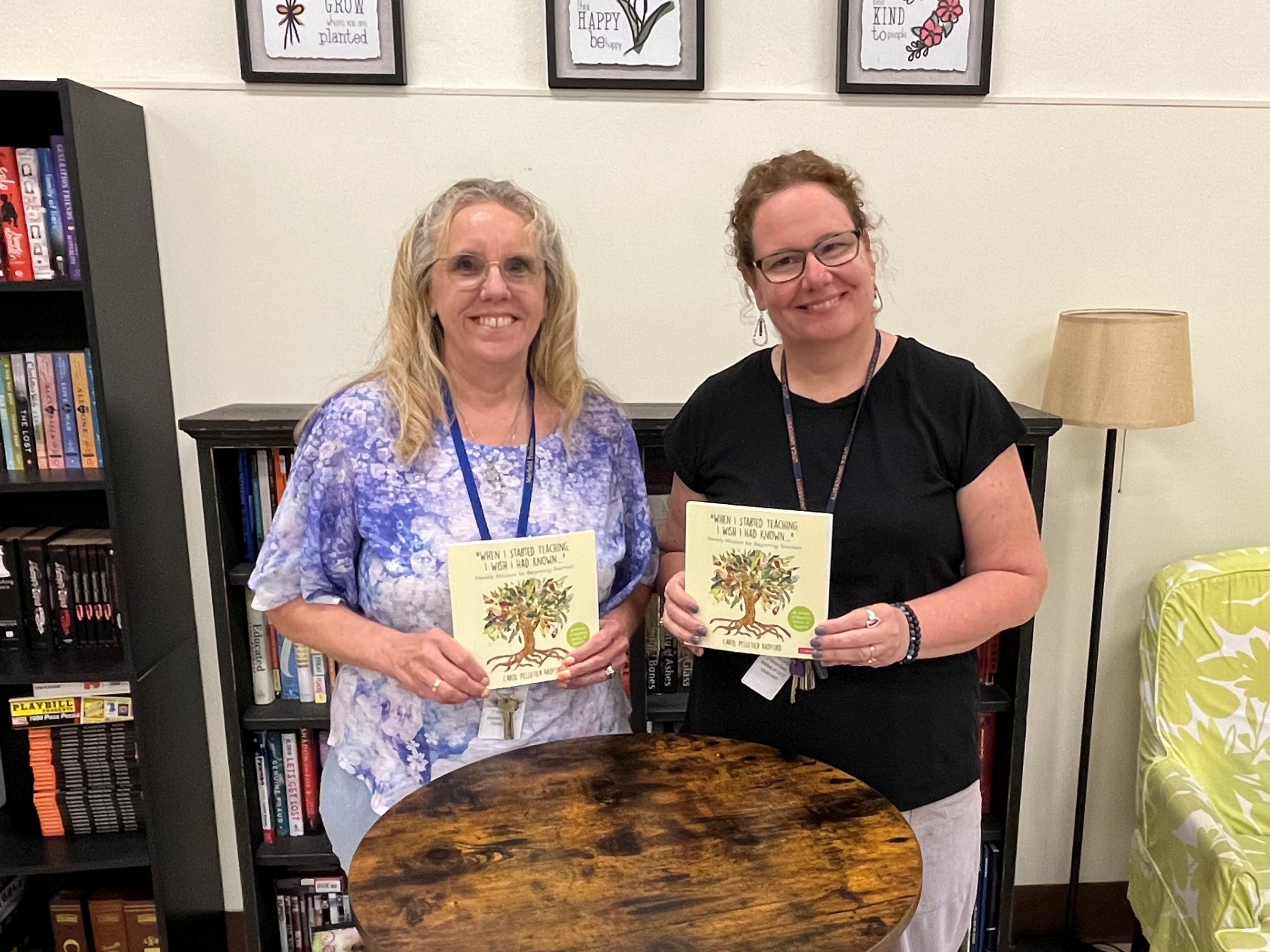 "When I Started Teaching, I Wish I Had Known…": Weekly Wisdom for Beginning Teachers is a collection of stories from teachers all around the world and is meant as a resource for those just starting their teaching journey. These heartwarming and insightful stories narrate each educators' personal experiences with teaching; the obstacles they faced and how they overcame them; and what the important role of being a teacher means to them. Each story gives readers a better understanding of not only how these teachers made their classroom a better place to learn; but how their students, in turn, made them better teachers. By contributing to this book, both Pam and Sandy hope to educate and inspire new colleagues in their home district of Mayfield, as well as teachers everywhere.
"The best advice and support for teachers no doubt comes from other teachers. I have learned so much from my colleagues and other educators over the years – and continue to do so. I'm glad to be included in something that contributes to that ongoing learning circle!", said Pam King.
Sandy added, "I was very proud to be a part of this project. The stories are intended as a resource for new teachers, but I believe they can also be valuable to those who have been teaching for some time. Reading another's story may offer fresh ideas to use in the classroom or simply just be relatable. I think the stories in this book provide insight into the teaching profession for parents, as well."
Pam King is a second-career teacher who after working in the yearbook publishing industry for several years, decided she wanted to spend her days doing the best part of that job – working with students. Over the years, she has taught English language arts from the fifth to the twelfth grades, currently teaching at the Jr./Sr. High School in Mayfield. Pam has learned that the key components of teaching apply to students of any age, in any school: give grace, let them know you care, and bring your sense of humor.
Sandy Brower is a graduate of The Flourishing Center's certification in applied positive psychology. She has earned a positive education certification provided through the Center for Positive Education and works as a K–12 well-being coordinator for Mayfield. Sandy facilitates flourishing and resiliency skills workshops for adolescents and adults, and currently serves on the executive committee of the Positive Education Consortium, an international agency supporting students to flourish and become the best versions of themselves.
Carol Pelletier Radford is the Founder of Mentoring in Action, an organization dedicated to empowering novice teachers and their mentors to realize their full potential as effective educators and emerging leaders. She is also a board member of the Pos Ed Consortium, which focuses on nurturing proven and sustainable pathways powered by the passion and energy of students, educators, and communities to bring Positive Education learning opportunities to young people. "When I Started Teaching, I Wish I Had Known…": Weekly Wisdom for Beginning Teachers is Carol's fourth published book on professional development for educators.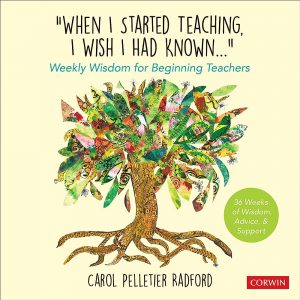 To get your copy of "When I Started Teaching, I Wish I Had Known…": Weekly Wisdom for Beginning Teachers, visit https://www.amazon.com/When-Started-Teaching-Wish-Known/dp/1071909398