Overview
Health Forms and Information
Mayfield students at both buildings have access to nurses who will assist with any illness or emergency in the building. 
When is your child too sick to send him or her to school?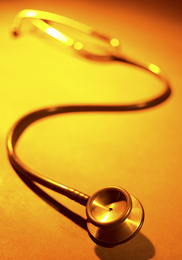 Most parents want to be sure their children get to school every day. That is the only way they will learn and become successful students.
But there are times a child should not come to school because they are ill and may make others around them sick.
Students should stay home if there is:
Fever (temperature over 100 degrees F).
Often following an illness, children will wake up in the morning without a fever, only to have it return by noontime. For that reason, it is recommended that students remain at home until they are fever-free without medication for 24 hours.
Vomiting
Children should remain at home until they are no longer vomiting and are able to tolerate a regular diet (perhaps with some minor modifications.)
Eye infection (conjunctivitis) with thick drainage/crusting.
Children should remain at home until condition has been treated for 24 hours with medication prescribed by the doctor or the drainage is gone.
Chicken Pox
Children should remain at home until all lesions are scabbed or for 1 week.
Strep Throat
Children should remain at home until treated with antibiotics for 24 hours and they feel well! 24 hours of antibiotics makes them "not contagious", but often the symptoms remain longer.
Body Mass Index reporting
As part of a required school health examination, a student is weighed and his/her height is measured. These numbers are used to figure out the student's body mass index or 'BMI'. The BMI helps the doctor or nurse know if the student's weight is in a healthy range or is too high or too low. Recent changes to the New York State Education Law require that BMI and weight status group be included as part of the student's school health examination.
Parents:
All students entering 7th, 8th, 9th and 12th grades must have the meningococcal vaccine.
Without it, they can't start school.
Please be sure your child is vaccinated with the meningococcal vaccine – if he or she is entering grades 7, 8 and 12.
Please be sure we have your child's most recent health information